IN WHICH WAYS CAN WE INHABIT THE
WORLD?
The stories in this exhibition demonstrate the diverse life experiences of indigenous women and men. They report on movement, territory, body and ancestry – and they allow us to reflect on all of that. In the paths they took, these people were guided by their own stories, finding within themselves their own ways of inhabiting the world, whether in a city, a village, or a university. In essence, these narratives connect these indigenous lives and, somehow at the same time, show their differences. Each of these men and women – from distinct peoples, of distinct ages, with distinct knowledges and cultures – teaches us a new way of being in the world.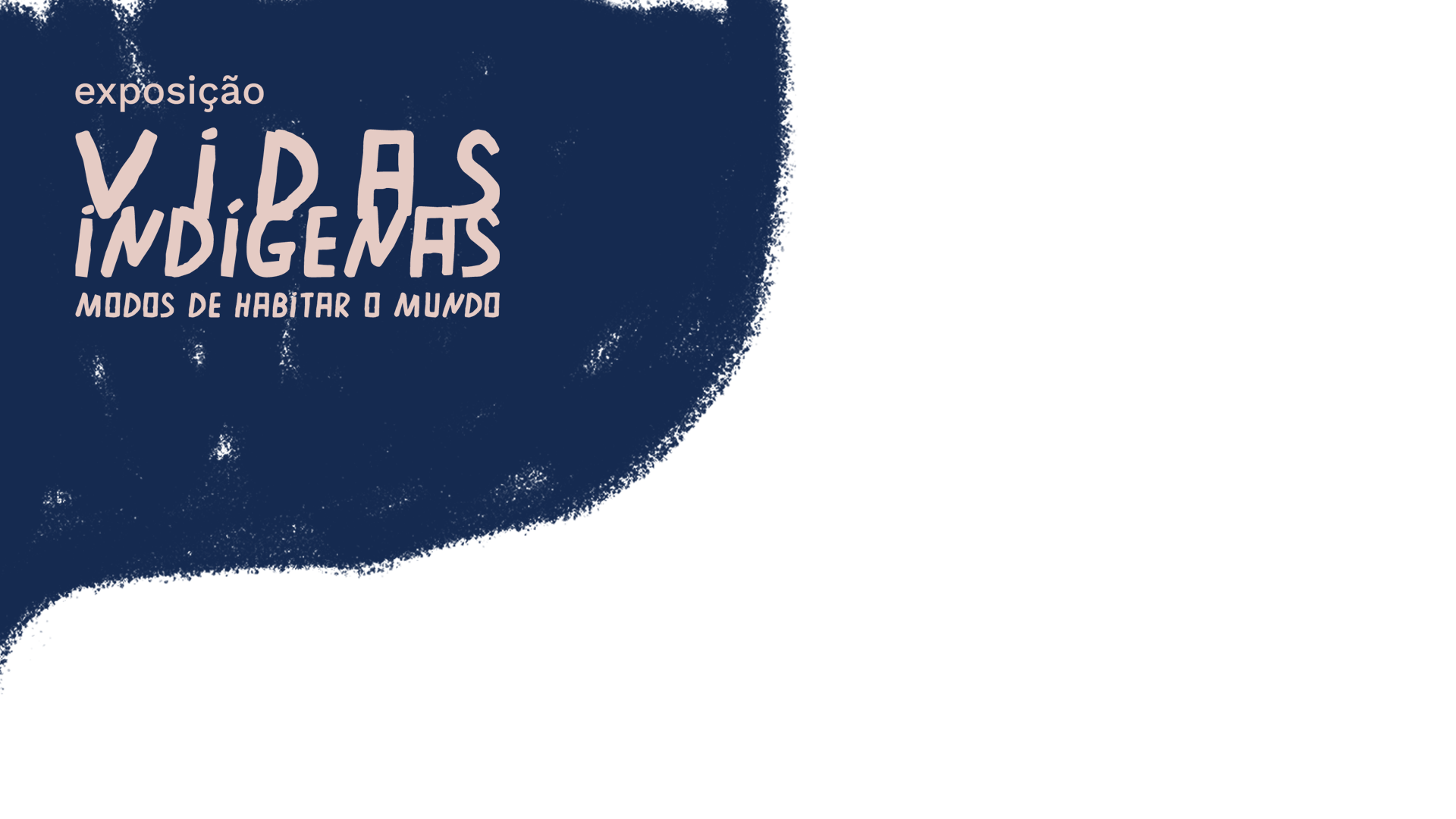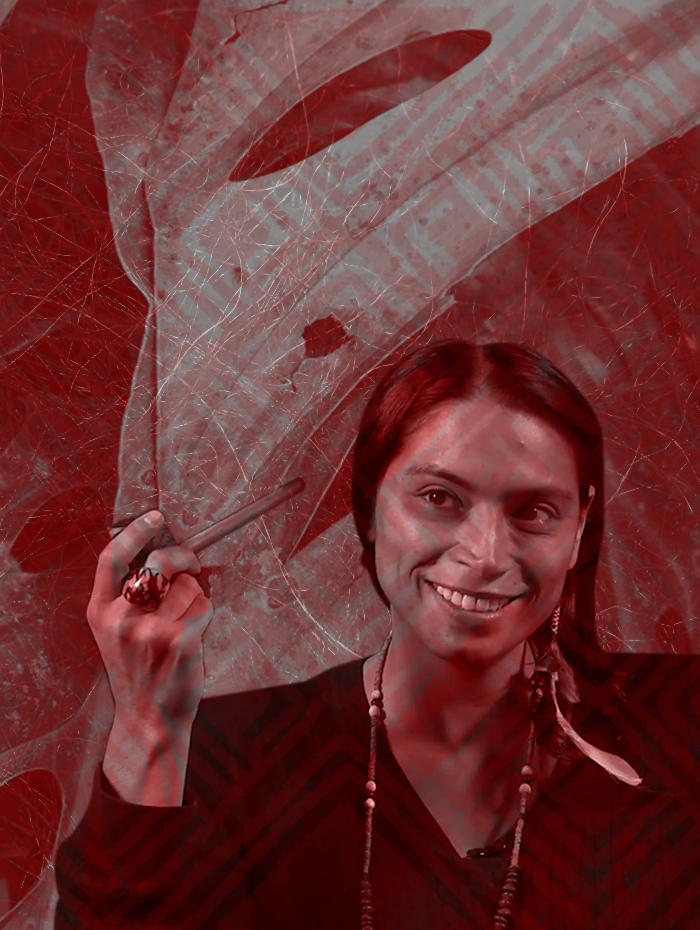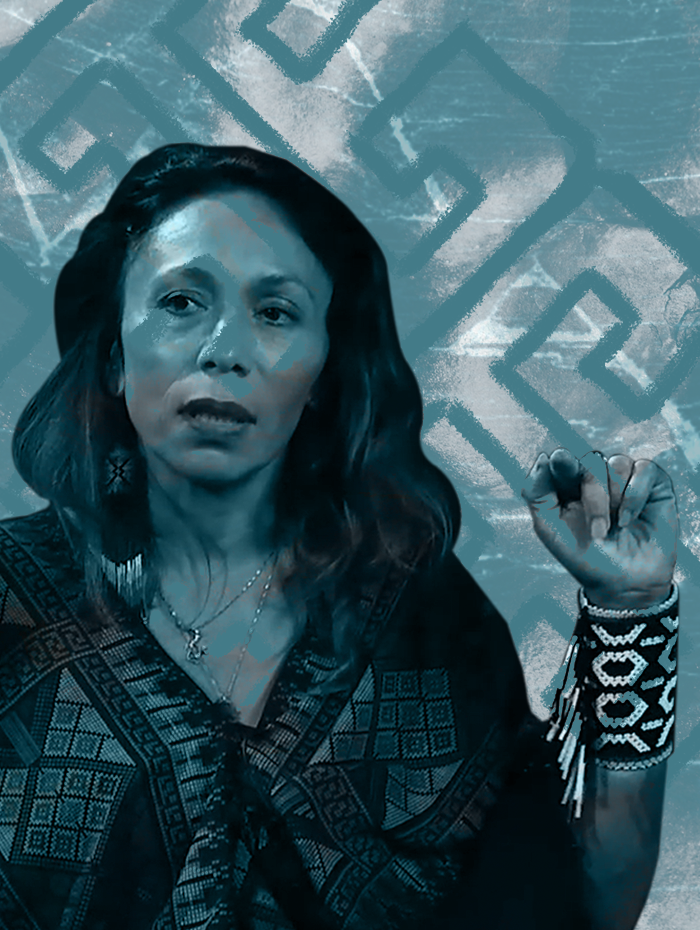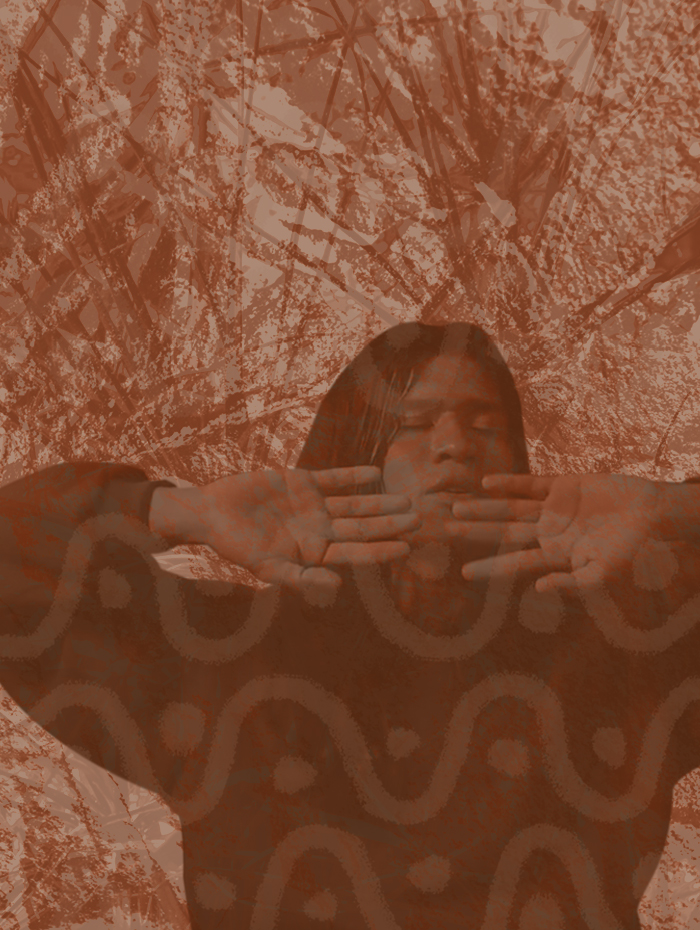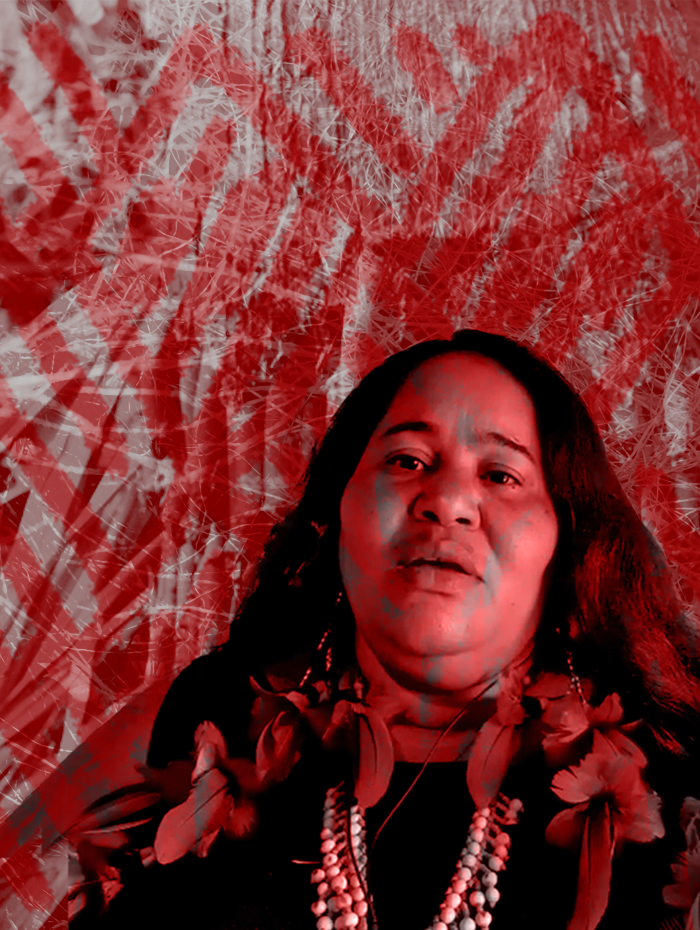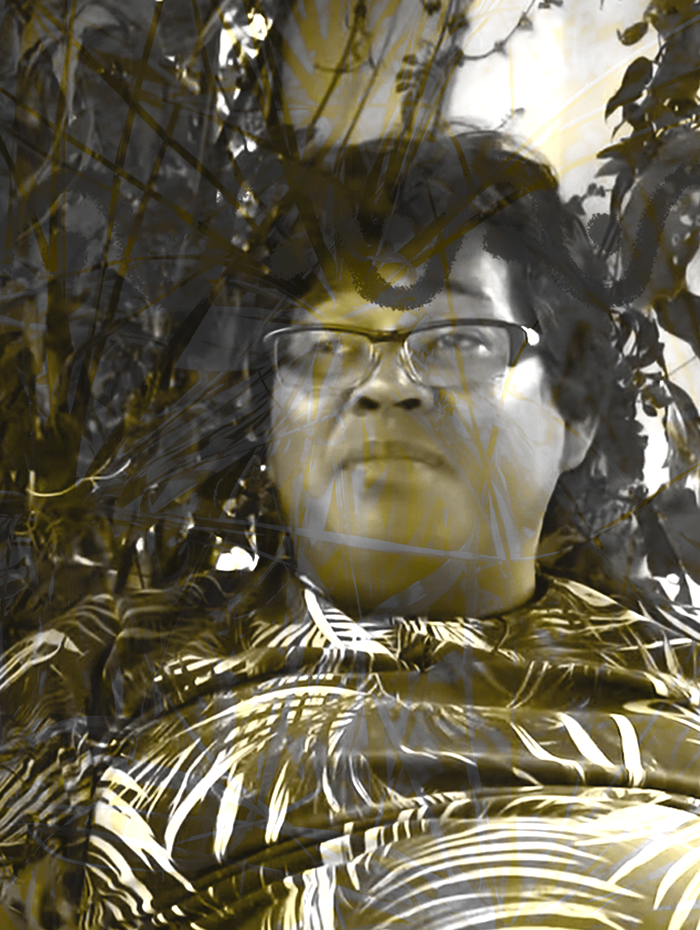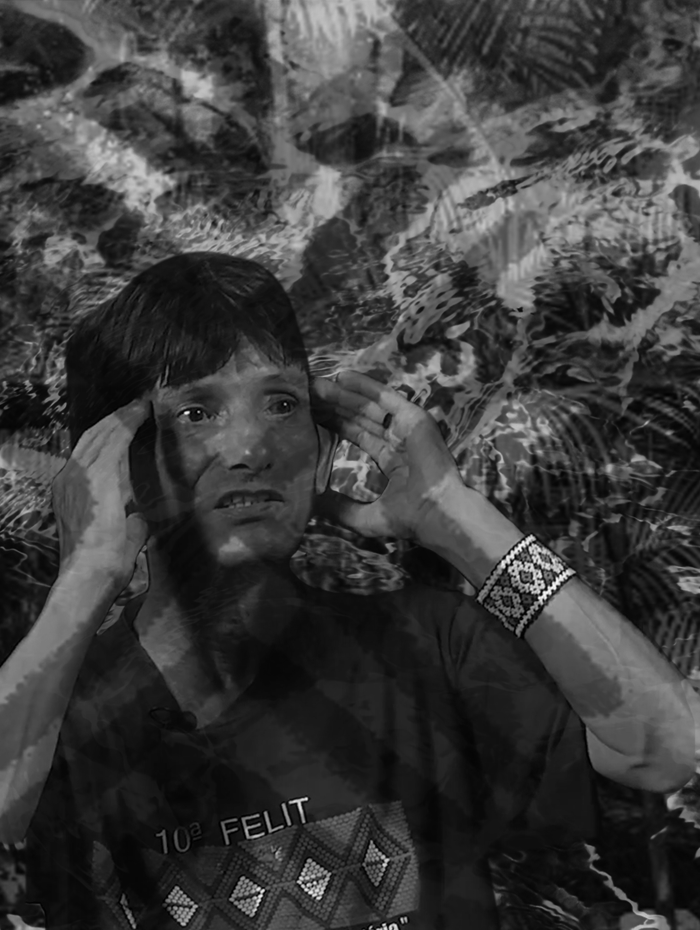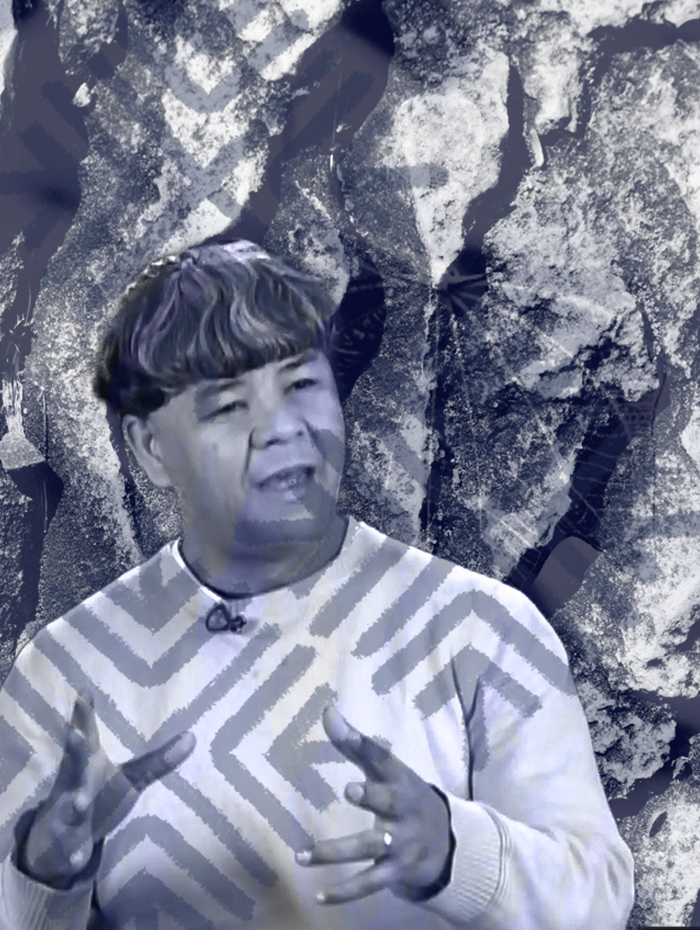 ACNUR
WARAO INTANGIBLE CULTURAL HERITAGE
Since 2017, when Venezuelan refugees started migrating to Brazil, the UN Refugee Agency (UNHCR) has been developing specific programs for indigenous populations, taking into account their rights, their ways of life, and the means to protect them.
The approximately 7000 indigenous people of Venezuela registered by the UNHCR in several Brazilian states are part of the Warao, Pemón, Eñepá, Kariña and Wayúu ethnic groups.
The UNHCR believes it is essential that these communities have decision-making power over their own lives.
That is why the UNHCR strives to ensure their autonomy, respect for their traditions, and support for their decisions.
The UNHCR's "Cultura Imaterial Warao" ("Warao Intangible Cultural Heritage") videos share some of the Warao traditional knowledge as a means of integrating them into society.
store memory
INDIGENOUS PEOPLES FOR LAND & LIFE
Indigenous Peoples for Land & Life is a project by the Museum of the Person in partnership with Armazém Memória and the Institute of Relational Policies, with the support of the Norwegian Embassy. The project was aimed at presenting the struggle of new indigenous leaders for the right to (and the demarcation of) their peoples' land, among many other struggles waged by the Brazilian indigenous community to guarantee their inherent rights.
Eight indigenous men and women from different peoples were interviewed about their life stories. Their narratives help us understand the history of how the indigenous community has suffered from violations of their rights in Brazil.
Vidas Indígenas: modos de habitar o mundo apresenta histórias de pessoas indígenas de diferentes povos a partir de reflexões e relatos sobre suas origens, deslocamentos e luta pelo direito de ser e existir no mundo contemporâneo. Independente do espaço em que se encontram, aldeia ou cidade, a exposição apresenta pessoas e suas vivências, suas buscas profundas, descobertas, medos e anseios.

A exposição é uma realização do Museu da Pessoa em parceriaparceiria com a rede Visibilidade Indígena, e conta com o apoio do UNHCR ACNUR, Armazém Memória, Instituto de Políticas Relacionais e Embaixada da Noruega.
Foram realizadas entrevistas de história de vida com 8 indígenas de diferentes povos, e suas narrativas nos ajudam a entender como a comunidade indígena vem, historicamente, sofrendo com violações de seus direitos no Brasil.
Exposição Vidas Indígenas: modos de habitar o mundo
Curadoria
Karen Worcman
Lucas Lara
Flora Gurgel
Teresa de Carvalho
Identidade Visual
Jaú (Júlia Ribeiro)
Edição audiovisual
Isa Hansen
Desenvolvimento web
TINSIGHTS
Histórias
Acervo Museu da Pessoa
UNHCR ACNUR
Parceria
Visibilidade Indígena
Apoio
UNHCR ACNUR
Instituto de Políticas Relacionais
Armazém Memória
Agradecimentos
Erik Araújo
Jonas Samaúma
Odilon Gonçalves
Renata Pante
Instituto Museu da Pessoa
Diretoria
Karen Worcman
Marcos Terra
Administração
Ricardo Vilardi
Allan Fava
Erika Viana
Dalci Alves
Museologia
Lucas Lara
Felipe Rocha
Flora Gurgel
Teresa de Carvalho
Renata Pante
Leonardo Sousa
Marcos Twiaschor
Jonas Samaúma
Alex Avelino
Mobilização de Recursos
Eduardo Valente
Pedro Carioca
Relações Institucionais
Rosana Miziara
Tecnologia e Inovação
Odilon Gonçalves
Colaboração
Marcela Tripoli
Sônia London
Marcia Trezza
Comunicação
Anna Bella Bernardes
Erik Araújo
Isadora Catem
Projetos
Renato Herzog
Ane Alves